Leak Detection Systems - Everything You Need To Know
18 May 2021
Leak detection systems monitor the water consumption and flow passing through the meter installed in the pipework.

For those who are just starting out as installers and need a complete guide to what leak detection systems are, you've come to the right place!
This is something we've spoken about many times before in many articles including here, here and here.
But that's because the message is an important one and it's one that too many times, homeowners and commercial property owners skip.
As a highly reputable and market-leading metering solutions company, we thought we'd give you all the answers and information you need so that when it comes to installing a leak detection system, you know what they're for and how they work.
For this article, we'll be focusing on the Aquitron AT-WM Leak Detection Unit, in stock and available to buy from DMS Metering Solutions.
In this article, we'll be looking at:
● What is a water leak detection system?
● How does leak detection work?
● What is the best water leak detection equipment?
● How much is leak detection in the UK?
What Is A Water Leak Detection System?
A leak detection system does just that, it detects any leaks that may occur in the pipeline.
And when a leak is indeed detected, the system shuts off the water flow to the household by closing a valve within the leak detector.
It's usually installed at the single, main point of water entry into the home. This is so that in case of a leak, it can shut off the water supply to the whole home and prevent any serious or damaging effects caused.
Some units work with smartphone apps, that allow for full customisation of the unit and send you alerts right to your mobile device, making it easier to manage and control.
This can be especially useful when you're away from your home whether in the office or on holiday, so that if there is an excessive flow of water, waiting to cause damage and wreak havoc in your home, you'll instantly be alerted through the app and be able to control it remotely.
Furthermore, you'll also be able to monitor your water consumption, which is useful if you're quite environmentally conscious and want to use as little water as possible.
A leak detection system will tell you where the most amount of water is being used.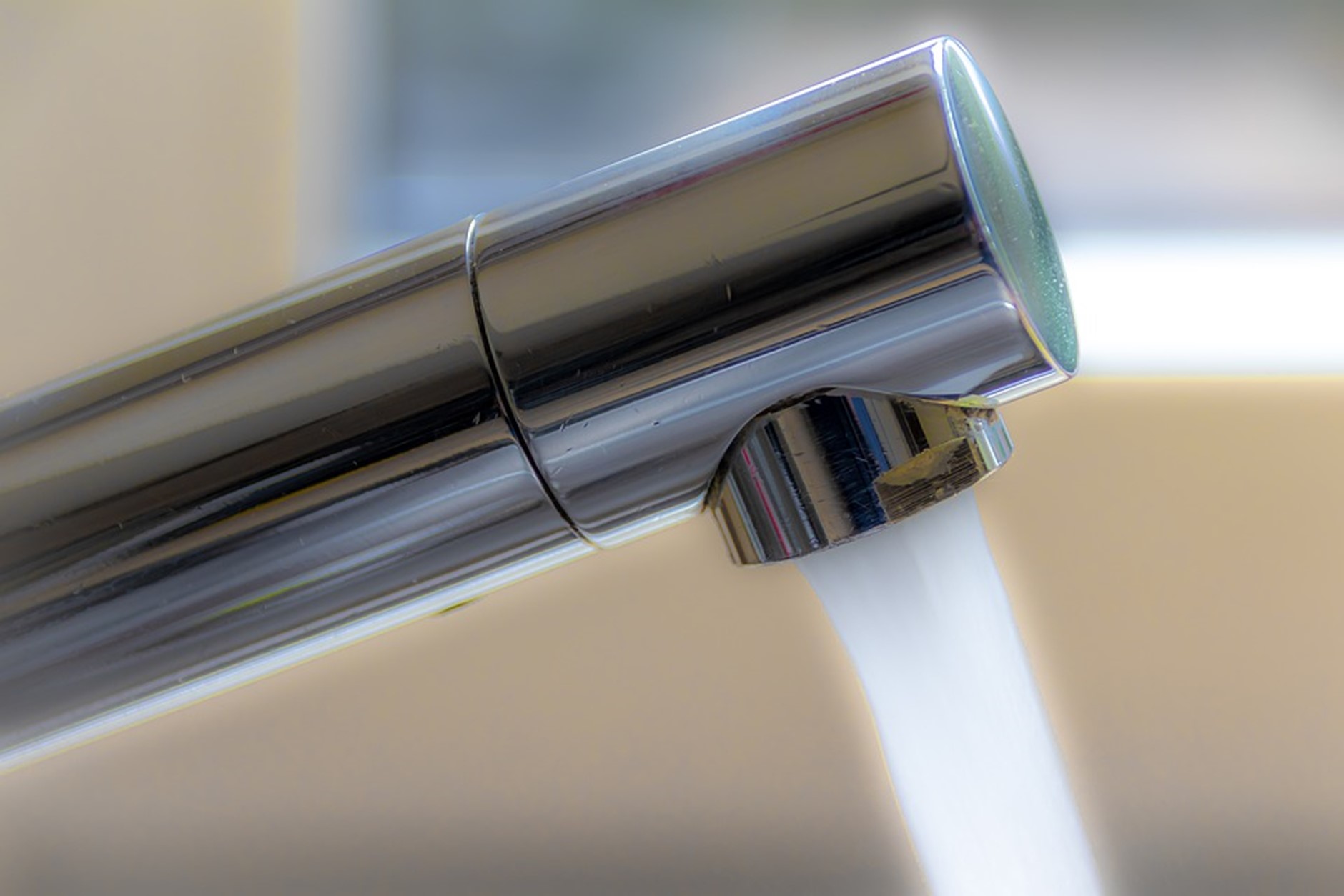 How Does Leak Detection Work?
For the Aquitron AT-WM, it works by gauging the water consumption you're using against the pre-set lower and upper limits.
For best results it can also be linked up to the BMS to provide remote monitoring and alert notifications in the event that a leak has occurred.
And if there has been a leak, the Aquitron AT-WM leak detection unit will sound an alarm and flash up on the BMS system, alerting the necessary people that there is a potential leak.
Many other systems work in their own separate ways, but the main common theme amongst all of the units is that they monitor water consumption and alert the person / homeowner of a potential leak.
In some cases as we mentioned before, the system will actually cut-off all water flow to the property to stop a potentially damaging water leak from happening.
In other cases this is to the discretion of the homeowner being notified through the smartphone app and deciding to switch all water flow through the property off and call someone to come fix it.
What Is The Best Water Leak Detection Equipment?
If you're a homeowner or a property owner and you're considering purchasing leak detection equipment, then it's vital that you do your research beforehand and don't go cheap.
Usually a cheap unit most often produces a cheap result. And may cost you more in the future by having to replace the cheaper unit with a brand new, more expensive one that you can rely on.
That's why we strongly recommend the Aquitron AT-WM. A high-quality unit that, once installed, gives you peace of mind knowing it's doing its job.
Not only that but you get the full customer technical support from our specialist and dedicated team here at DMS Metering Solutions so you know how to install it, how to use it and if you do have any other questions, we're on-hand to help give you the best advice possible.
This isn't the case when you purchase from other suppliers and in some cases you may even be charged for technical support when calling for advice.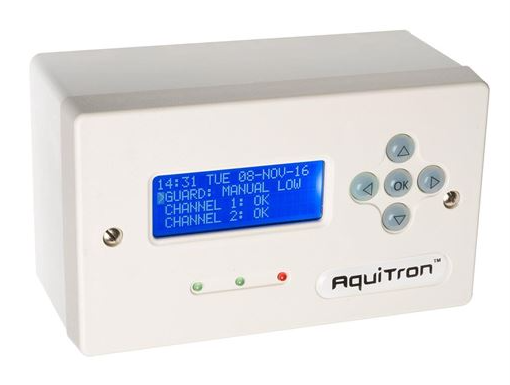 How Much Is Leak Detection In The UK?
Consider that the true cost of a water leak can far outweigh the cost of a leak detection system, so you really do need to weigh up the pros and cons.
If your property has a water leak and ruins most of your items such as furniture, electricals and even the property itself, it could cost you thousands upon thousands to get fixed, especially if you're not covered with home insurance and other insurance types for the property.
Therefore, purchasing a leak detection system such as the Aquitron AT-WM unit, which is a one-off fee, may give you peace of mind that you can monitor for any leaks when you're away from home.

Furthermore, it may help you save money because you'll be more conscious of your water consumption, leading you to cut costs where possible by taking shorter showers, filling up the sink to wash the pots rather than leaving the tap running or flushing the toilet constantly throughout the day.

All of which can be expensive if you pay for your water and increase the likelihood of a leak happening.
It is also important to note that if you plan on using the Aquitron AT-WM leak detection unit, you'll also need to purchase a cold water meter with pulsed outputs for best results.
Buy From A Reputable Supplier
DMS Metering Solutions are the number one leading supplier of hot and cold water meters for many installers throughout the country.
With many solutions available including leak detection systems, it's important that you buy from a trusted, reputable supplier with the necessary certifications and industry regulated accreditations needed to supply these products.
So if you're looking for a leak detection unit or any hot or cold water meters, we've got a wide range of products for you.