The Aquitron AT -WM – the protection you need against unexplained water charges
03 March 2020
A leaking pipe can cause excessive and inaccurate water bills, at DMS we have a solution for this – a simple solution; The Aquitron AT -WM.
Why should you pay for water that you are not using? A leaking pipe a few yards up the road should not be paid for by you.
The Aquitron leak detection system guards you against excessive water consumption, by monitoring how much water is passing through the meter and comparing it with what was expected to pass through. It is easy to set up and can be easily adjusted for holidays/weekends etc.
So, how will I know if I have a leak?
If a leak is detected, the alarm will sound on the panel and if the Aquitron is linked to the BMS it will flash up on the BMS system, bringing attention to the necessary people that a leak could be occurring.
Setting up the Aquitron couldn't be easier, with a 5 button and digital display you simply navigate through the menus to set daily water usage, allowing for changes at certain times of day, weekends or set holidays, this can all be added to the unit. Once the expected use is set, you can rest your mind that the water meter and leak detection unit is doing its job, allowing you to get on with more important jobs and removing the worry of paying for water that you are not using.
DMS supply the Aquitron AT-WM which is BREEAM WAT02 approved and a full range of suitable MID approved pulsed water meters to go alongside, creating a fully efficient system. The Aquitron AT-WM is available in sizes 15-300mm - If you would like to discuss the Aquitron leak detection unit or the range of water meters, please call or click below.
Guard yourself against leaks and prevent high unexplained water bills.
Business owners, schools, and hospitals – there is one simple thing you can do they banish high unnecessary water bills!
Interested? Act now before a leak ends up on your bill!
· Available in sizes 15-300mm
· The Aquitron AT-WM can be linked up to the BMS
· The Aquitron is BREEAM WAT02 approved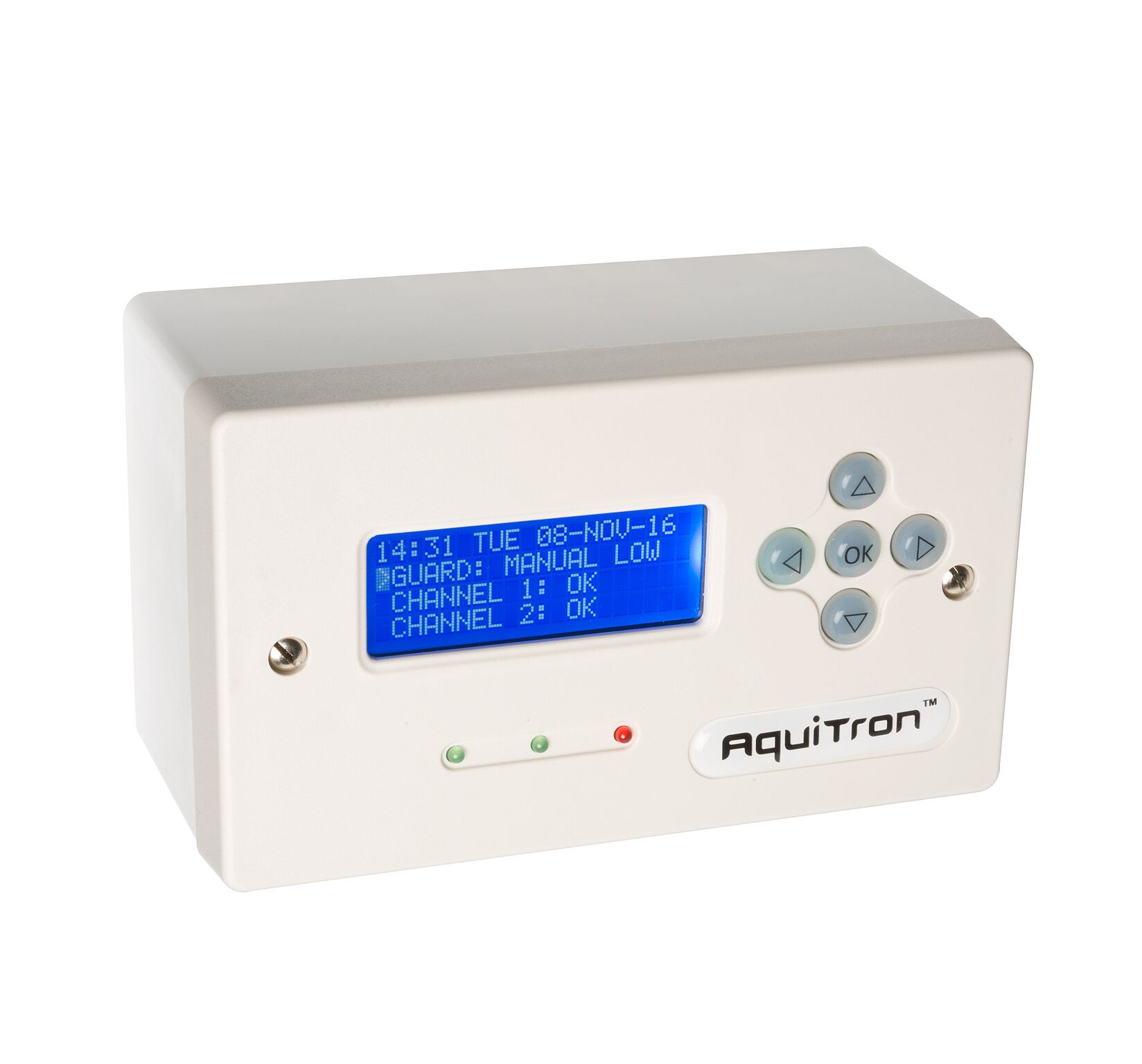 · DMS supply water meters for leak detection
· 5 button – digital display