Secure your water usage and bills!
29 January 2019
Imagine, there is a leak a few yards up the road from your premises, no one sees or hears the leak, so it goes unnoticed for weeks or even months!

Your water bills are rising and you have no idea why..?! But, there is prevention for this dire situation 'Aquitron AT-WM!' The Aquitron AT-WM provides an automated system to guard you against excessive water consumption, by monitoring how much water is passing through the meter installed in the pipework, it will gauge the water consumption against the pre-set lower and upper limits. The Aquitron AT-WM can also be linked up to the BMS to provide a remote indication of the possible Leak, should there be an increase in the given amount of water passing, the Leak detection unit will sound an alarm and flash up on the BMS system, alerting the necessary people that there is a possible leak! Sounds good right? But now you might be thinking, 'what about if we are genuinely using more water?' of course there will be times where the amount of water you use will fluctuate, no problem! The Aquitron panels can be easily re-programmed by the press of a few buttons on the front! Simple! This is also a very useful feature for holidays/weekends.
The pulses are recorded and their final amount is calculated.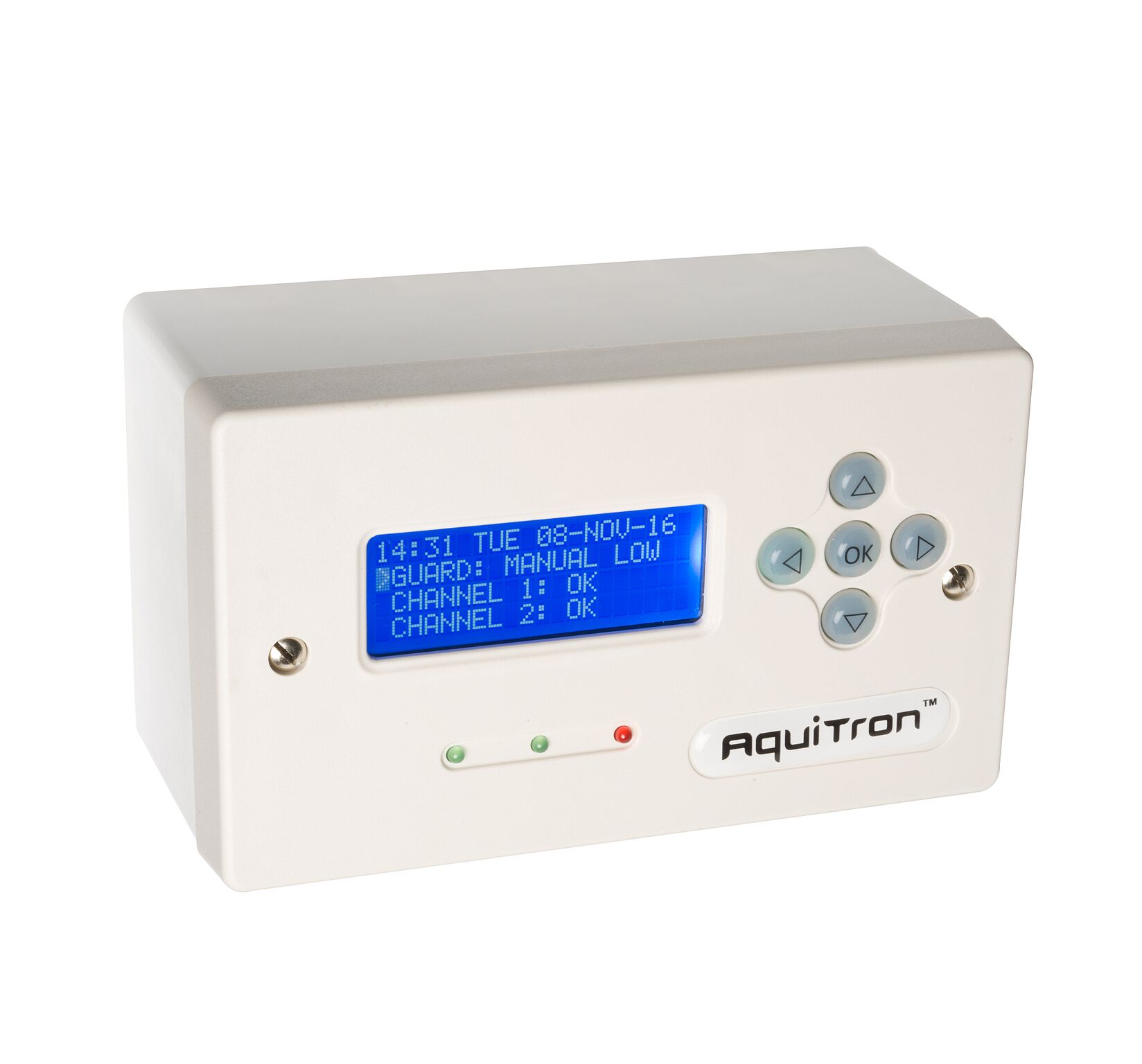 The panel will then be commissioned and an amount is entered that will reflect the estimated usage (worked out from the occupancy).
If you would like to speak with us about protecting your building from wasted water call 01773 534555 or email sales@dmsltd.com