DMS Leaksaver 1 & 2 BREEAM Water Leak Detection
BREEAM Water Leak Detetction from DMS...
The DMS LeakSaver monitors the flow of water running through a pipe. This system is used to meet the requirements of BREEAM WAT02 (monitor of consumption) and WAT03 (leak Detection). The alarm panel is connected to water meters that send pulses relating to water usage. The panel is programmed with the expected amount of water used based on the type of building, the occupancy and the amount of facilities using water, if the flow of water exceeds this setting an alarm will be triggered.
For further information please visit the Leaksaver page here: LEAKSAVER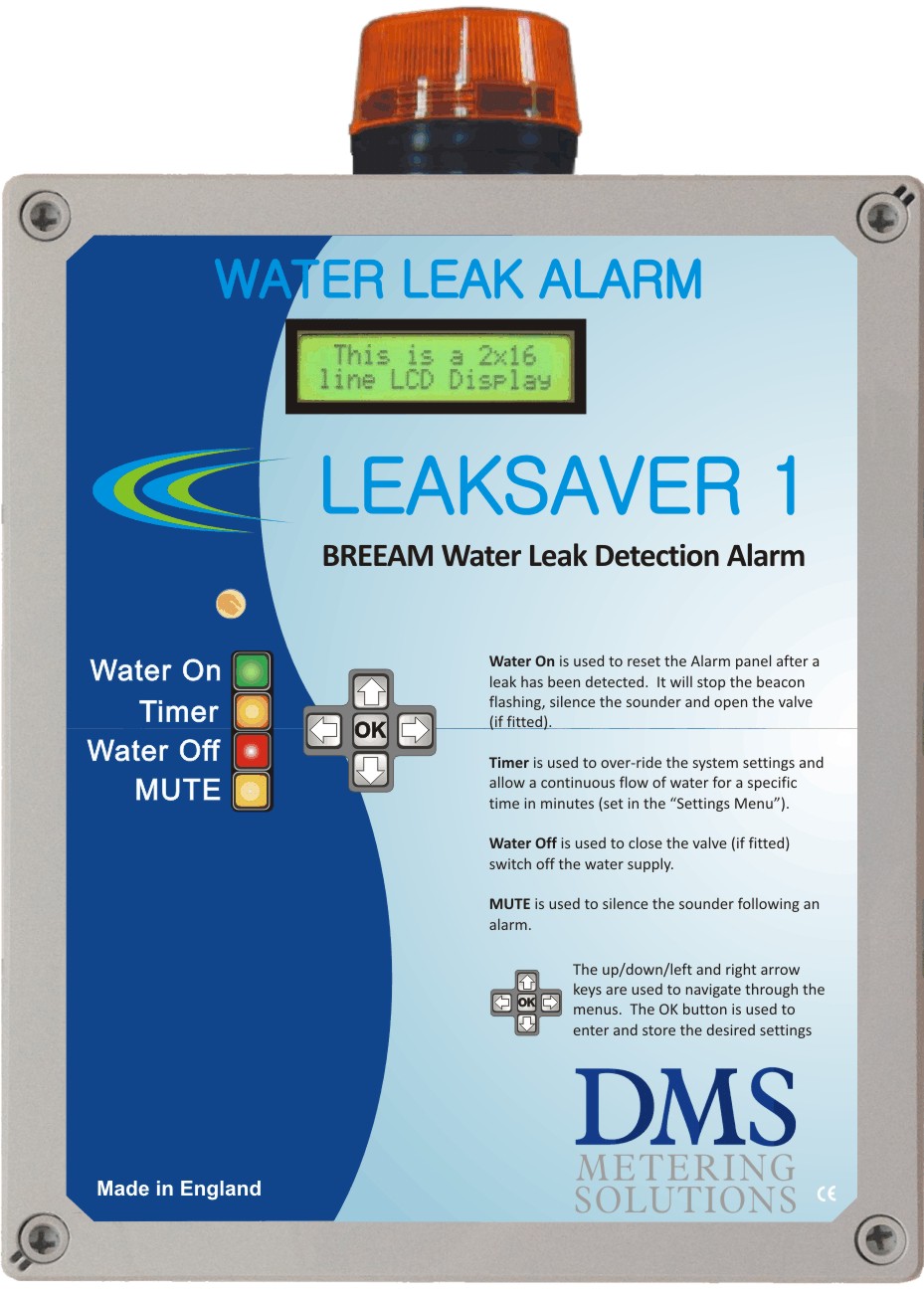 You can also watch our video via YouTube, presented by our David Mortimer: https://www.youtube.com/watch?v=iKQdhxnGSBU
Prefer to speak to a person? Give our friendly and helpful Technical Team a call on: 01773 534 555