SpireMag – The New Electromagnetic Flowmeter from DMS
01 November 2016
The SpireMag series MAG888-DC flowmeter is a battery-powered high-performance magnetic water meter designed for water and wastewater industry to accurately measure the water flow in closed conduits. MAG888-DC is ideal for remote locations in municipal, irrigation, wastewater treatment and industrial liquid processes industries where no power connection is available.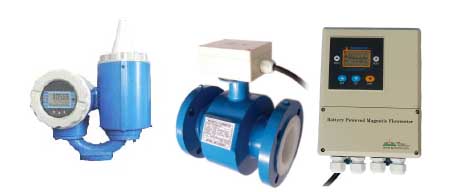 Features:
Sizes range from DN15 (1/2") to DN800 (32")


Stand alone water meter with battery lifetime for more than 4 years. Easy battery change

Billing grade with class 0.5 accuracy


Large measurement range. Bi-directional


No moving parts to wear and tear. Maintenance free

Short straight-pipe run requirement. Suitable for any desired installation location

Optional GSM/GPRS wireless and turnkey data service.
Applications:

Accurate water metering for water consumption and revenue generation

Water metering in remote locations

Potable water metering

Irrigation water metering

Wastewater and raw water metering

Water distribution network monitoring

Leakage detection


Pump performance monitoring
For further information, pricing and technical advice, please call our Technical Team on:
01773 534 555 or email sales@dmsltd.com