Single phase ECA2 compact electricity meter
10 March 2020
One of the world's most compact metering units!
The ECA2 single-phase meter provides measurement of active (kWh) energy in both import and export directions with registers shown on the large easy to read LCD display.

Manufactured by emlite, this compact meter is suited for single rate metering requirements and can also be used as a generation meter connected to a Solar PV or Micro-generation installation where a claim is made for Feed-in-Tariff payments.
The emlite ECA2 is highly reliable and capable of withstanding high voltage events and overcurrent without failure, ensuring high accuracy and no downtime. Approvals for this electricity meter include; full MID (Measuring Instruments Directive) approval and IEC 629056-21. The meter is resistant to tamper with reverse energy fraud detection and sealing for life.
Need to read remotely? This meter features an optical port, allowing meter readings to be collected electronically using a standard industry probe and software tool. The port also allows configuration of the meter.
To allow connection of the meter to a Business Management System or other equipment, an electronic pulsed output version is available.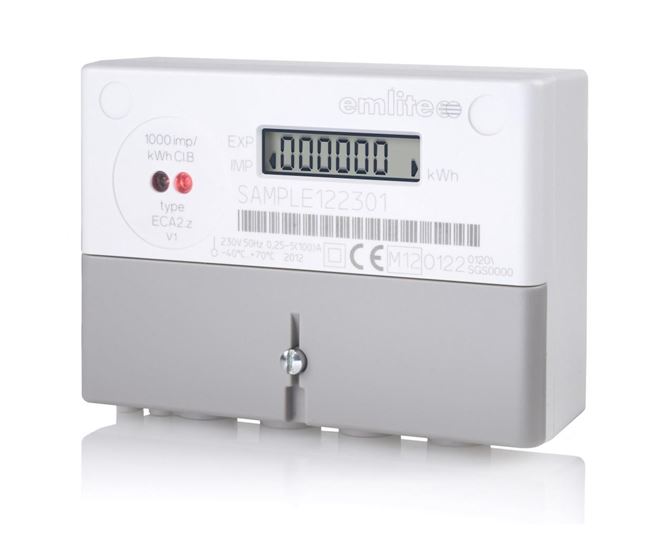 If you would like to discuss the emlite ECA2 single-phase electric meter please give our sales and technical team a call or email today.
01773 534555 / sales@dmsltd.com