DMS – Providing solutions to save you from the cold winter.
22 October 2019
We realise that taking meter readings in the winter can be a 'less desirable' job to say the least. But… we do have a solution! So, if you would like to read up to 256 meters from your phone or PC carry on reading… remote reading!

The colder months are upon us, and as the temperature drops, we are bringing you one less reason to have to face the cold. Checking the meter readings from the comfort of your chair with a warm drink in hand, sounds good right?!
What do you need for remote reading?
All you need is a CMe2100, a Meter with M-Bus and finally, you would need an internet connection or a mobile network. A CMeX Extender may also be needed and this will vary with network size – contact our sales team for more info.
The CMe2100 is an M-Bus Metering Gateway for mobile networks. The CMe2100 reads up to 256 M-Bus meters, all without having to leave the warmth and face the cold. The CMe2100 (Gen 3) compiles meter data into customized reports and delivers it to a receiving system by a set schedule and integration protocol via GPRS.
CMe2100 is further compatible with all other meters that use the M-Bus standard protocol. The product can be configured and updated remotely through text messages or HTTP, which means that settings can easily be changed without having to visit the installation site.
DMS supply a wide range of remote reading solutions and M-Bus Meters. We are here to help Monday-Friday and deliver next day*
Give our team a call today and prepare for a warmer and less stressful winter.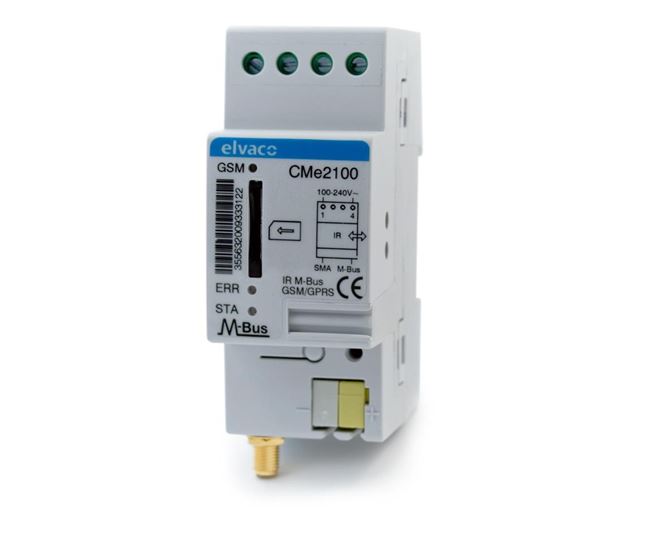 Click here to view the full elvaco range
*Next day delivery is widely available but does depend on stocks at the time of ordering.