Introducing the Braun HZ 5D and HZ 6D Oil Meters – with digital display
07 May 2019
The latest Oil Meters from Braun, and we are pleased to include these in our product range.
The Braun HZ 5D and HZ 6D boast sustainability – being robust and durable. They are capable of being retrofittable into heating installations.
A readily available and constant monitoring system showing your exact usage, this oil meter can present to you, your energy cost, existing storage and measure your systems with ease.
The LCD digital display makes this oil meter clear and easy to read – no matter its position, with a 6-digit display resolution of 0.1lts and electromagnetic compatibility CE- conformity – this meter is the latest innovation in oil metering.
· Temperature range: -5°c – 70°c
· Electromagnetic compatibility CE-conformity - DIN EN 61326-1 edition in 2006-10
· LCD Display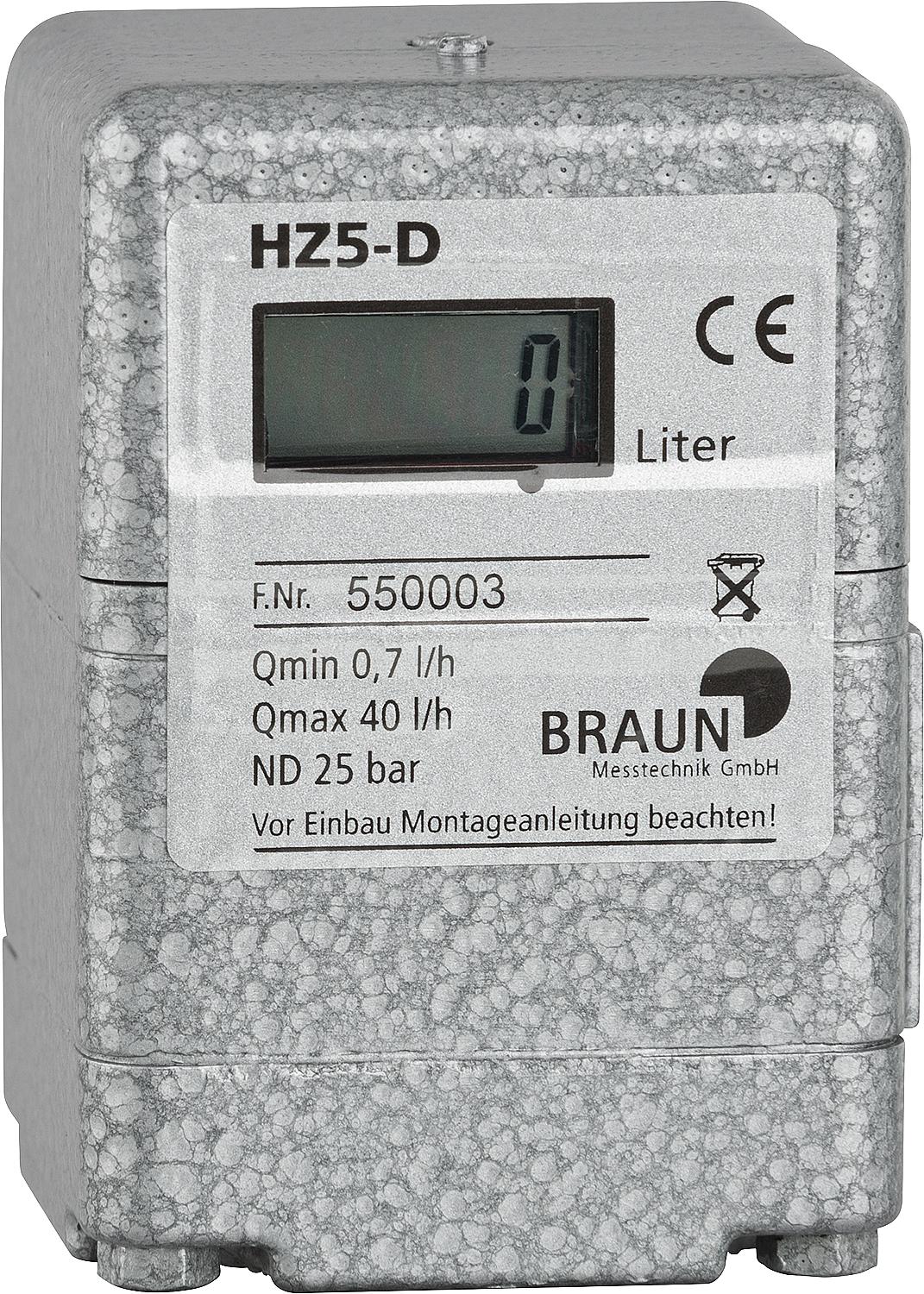 · Burner capacity - 7 kW up to 400 kW 10 kW up to 600 kW
· Flow rate range 0.7 up to 40 L/H - 1 up to 60 L/H - 0.6 up to 34 kg/H 0.8 up to 50.4 kg/H
For more information on the Braun HZ 5D and HZ 6D Oil Meters please contact our sales team on 01773 534555 or email meters@dmsltd.com