Sapphire Gas Safety Solenoid Valves
28 August 2018
The Sapphire valves are installed in the pipework and programmed to stop the supply of gas in a situation such as a fire alarm or emergency knock off button being activated. Should the situation occur where the alarm is triggered and the power is cut, the valves will close rapidly impeding any gas supply. Once the system has been determined as safe and the power is restored, the valve will reopen and return to normal flow. The coils used for the Sapphire valves are powered by a 230v mains but we can also offer 24v if required.

The Sapphire Gas Safety Valves are powered open valves, meaning once power is present the valve is programmed to stay open, and close on the trigger of the alarm as standard. On special request the valve can be programmed to an inverse function, keeping the valve closed until it is required to open.
The range of gas solenoid valves can be supplied with a knock-off buttons or thermal links – allowing accessories to be used for a wider field of applications and ensuring a safe system. The valves are rated up to 360mbar as standard but higher pressure valves are available upon request. Sapphire valves are supplied in sizes 15mm up to 150mm, with sizes 15mm to 50mm supplied with a threaded connection and sizes 65mm to 150mm with a flanged connection.
The range of Sapphire Gas Safety Shutoff Valves are primarily used to Natural Gas, but they are suitable for LPG, Air and other varieties of gas – if you are unsure please check with our sales team on the details below.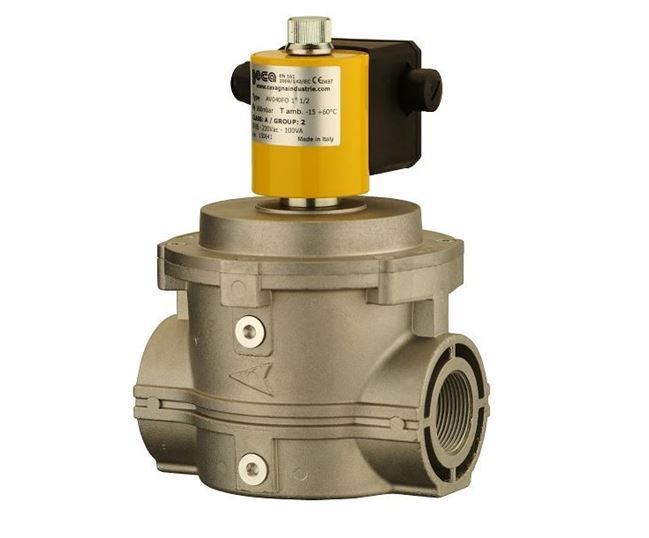 Gas governors can be supplied to assist with lower any gas pressures if required – please enquire for more details.
DMS supply the range of Gas Safety shut off valves, available in sizes DN15 – DN150.
sales@dmsltd.com / meters@dmsltd.com / 01773 534555